I've known Stephen Whiteman (aka DJ Betty) since Brisbane. Like Dave Corazza, he's a trailblazer from the Brisbane dance and electronic music scene.
Here's his extended edit of Fast Food, an esoteric early recording, which appeared on the PCM cassette release, and for which we also did a video with Andrea O'Reilly (below).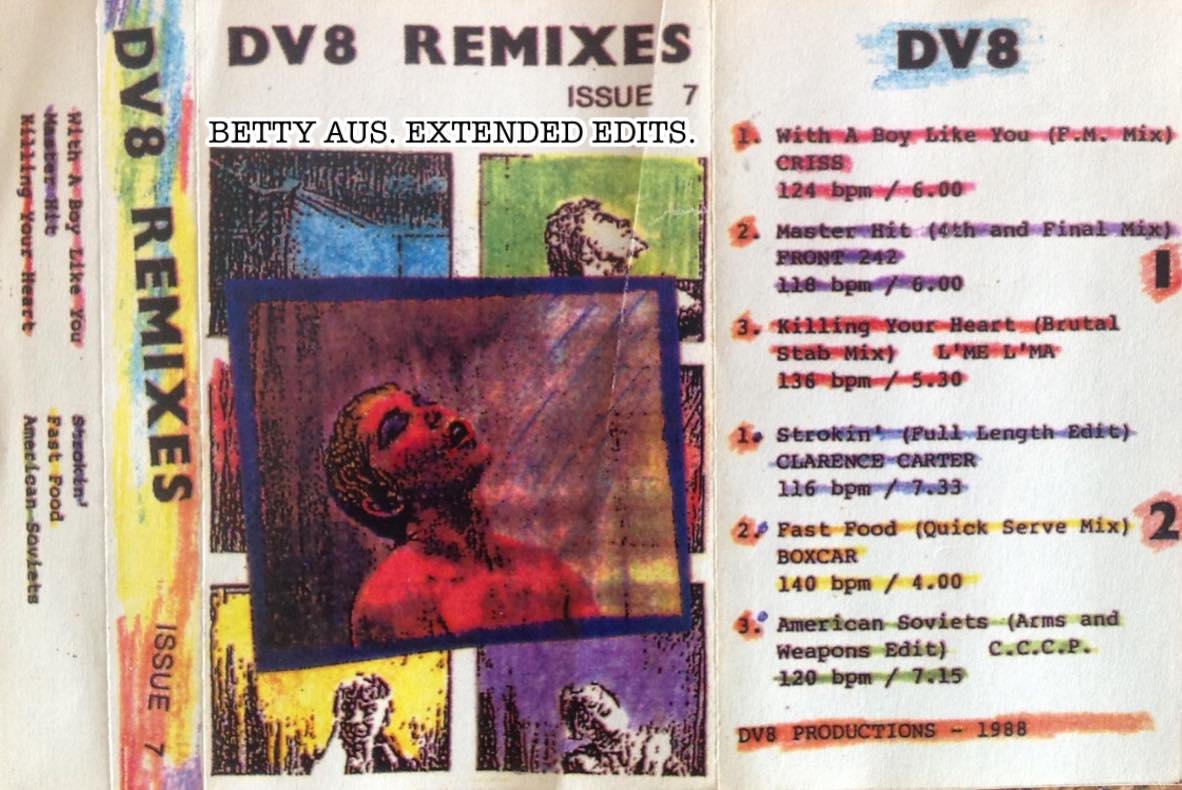 Betty says:
"Boxcar are a Pop band from Brisbane Australia they formed in the Mid 80s I was introduced to the band by band member David Corazza who was the bands sound engineer. David Corazza knew I was doing extended remixes and producing for bands at Sunshine Studios. Brisbane, I featured unsigned Local bands on. DV-8 Remixes, a monthly DJ remix service i was running in the mid 80s. Boxcar - Fast Food appeared on Issue 7. Boxcar - Fast Food also got mentioned in Dance Music Report Magazine N.Y.C as part of there 1988 invitation only listing of Producers. Remixers and Editors Spotlight. I was the only Australian who was invited to the magazine's listing. Boxcar moved to Sydney and signed to Volition Records. Producer Robert Racic worked his magic. Boxcar had many hits including Freemason (you broke the promise) and Gas Stop (who do you think you are) from their debut Lp Vertigo.
The band later got signed to Arista Records. America. Freemason (you broke the promise) was remixed by Arthur Baker. Gas's Stop (who do you think you are) was remixed by Francois Kevorkian for the 12" dance format."

Boxcar were:

David Smith : Vocals, Guitar.
Brett Mitchell : Keyboards.
Carol Rhode : Keyboards.
Crispin Trist : Drums.

Produced by David Corazza and Boxcar."
See more of Betty's work here.
---